Green Further Advance
A lower rate when your clients borrow more for energy efficiency improvements.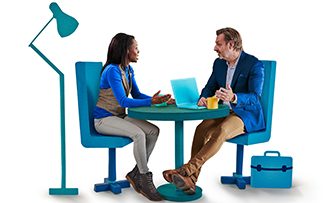 Better rates for green home improvements
Around 21% * of the UK's total carbon emissions come from our homes, so if we can help people improve their energy efficiency, they'll save money on their bills and it's better for our planet.
With our Green Further Advance, your clients will benefit from a lower interest rate if they use at least 50% of their borrowing on improvements designed to make their property more energy efficient.
Green Further Advance is available for both BTL and residential clients as long as they're not on an Offset mortgage.
The maximum loan amount is £25,000 – and our usual further advance LTV limits and criteria apply.
Your client must use at least half of the loan for energy-efficiency improvements. The rest of the money can be used for other home improvements.
There's a wide range of efficiency improvements that qualify for Green Further Advance, including insulation, window and door improvements, and heating and energy installations. 
*Energy Saving Trust
 Check your client's improvements are on our list of eligible work
Ask them to get a quote for the work, ideally from a TrustMark Registered Business
Submit your client's application in the usual way, sending us the installer's quote so we can check eligibility.
View Green Further Advance mortgages